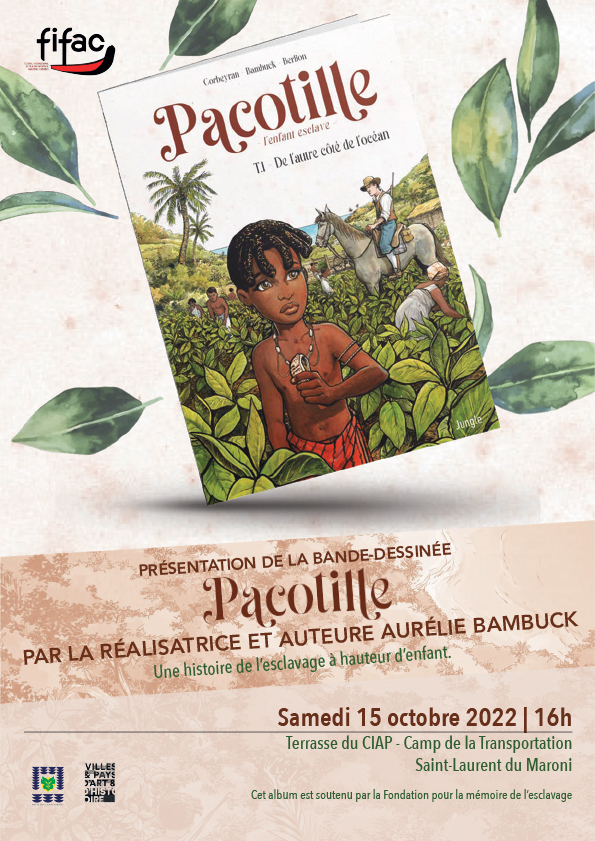 Saturday 15/10 at 4pm - Signing session with Aurélie Bambuck
Saturday, October 15 at 4:00 pm
CIAP Terrace - Camp de la Transportation
Presentation of the comic strip Pacotille
By director and author Aurélie Bambuck
Nzinga was born in the land of the panther, the Kongo kingdom, in the 17th century. She was 6 years old when light-skinned men from the sea came to her village to fill the hold of their ship with human cargo. Torn from the land of her ancestors, separated from her mother, confined to a warehouse, Nzinga becomes Pacotille, a worthless commodity. After a hellish crossing, she is sold as a slave on the island of Martinique. Her life is turned upside down.
THIS ALBUM IS SUPPORTED BY THE FOUNDATION FOR THE MEMORY OF SLAVERY.
The story of Pacotille is the story of a whole people.