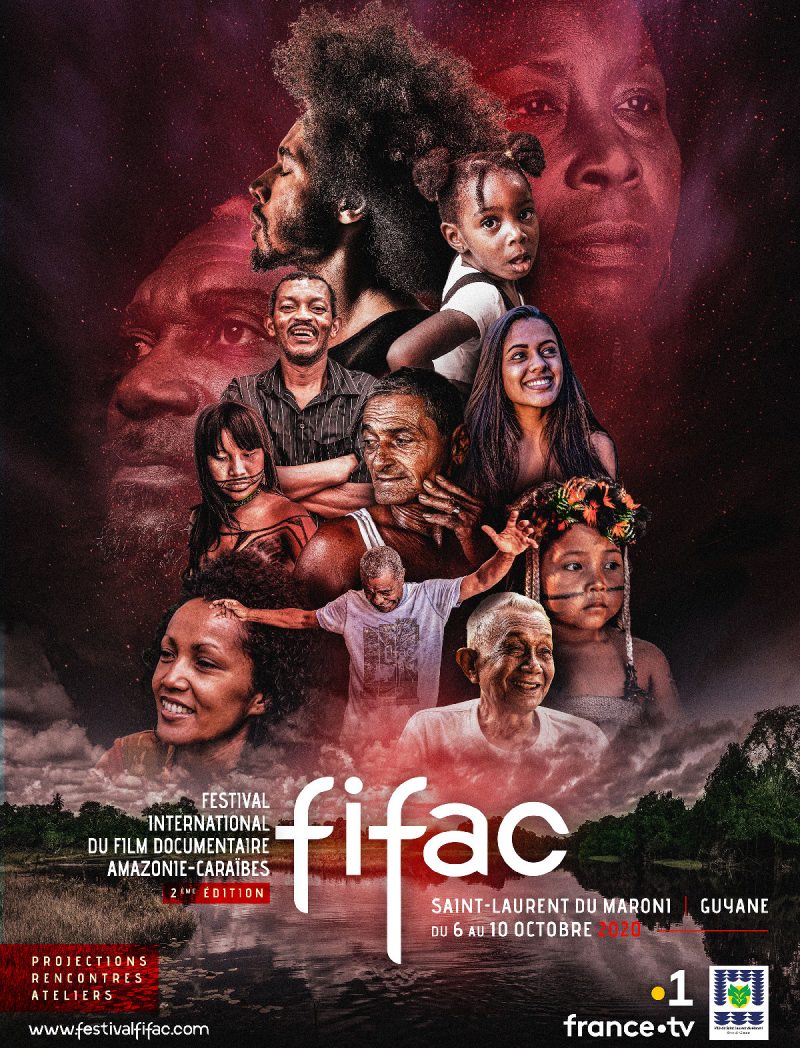 The FIFAC 2020 poster, with Guillaume Saix
"the composition of the characters also plays on the different generations that overlap."
We are proud to present the new FIFAC poster for this 2020 edition, created by the graphic designer Guillaume Saix. Between two illustrations, he took the time to answer a few questions about the poster and his work.
Guillaume, who are you?
Originally from Montpellier, I have been a freelance graphic designer for more than 10 years in Paris.

I work a lot in the cultural sector, album covers, concert posters, theatre posters, film posters, graphic animations, videos, etc...

I am also developing a work around personal works that I have been able to exhibit a few times.

I've also been working for a few years with the channels 1ère and France O, which has allowed me to work on the visual identity of FIFAC since its creation.
What brief did you receive and what were your thinking steps?
We wanted to be able to highlight all the different communities in the geographical area covered by the festival.

I quickly had the desire to work on this edition's poster as a film poster to support the cinematic side of the documentary film and to be able to work with different people from the communities, like actors in a choral film.
What are you trying to get across through the poster?
When I work, a lot of things are done intuitively.

Afterwards, I found it interesting to work on this poster with a night landscape to get out of the sunny side which can be cliché, especially when we evoke the Caribbean, which also made it possible to bring out those deep red lights, the main color of FIFAC.

Moreover, I wanted to give it a bit of a "sci-fi" or "adventure film" aspect to bring a "spectacular" and impactful side to it. Finally, the composition of the characters, in addition to representing the communities, also plays on the different generations that overlap.
Did you have influences for the creation of this poster, and generally speaking do you have some in your work?
For this poster, I had no direct influence, but it seems to me that I had in mind the Star Wars posters, which are often quite spectacular and visually magnificent.

In my work, the influences can be very varied, it can be film posters, but also in music, Jazz Blue Note covers, or the blaxploitation universe for example, but also in painting, surrealism, pop art, street art, etc...