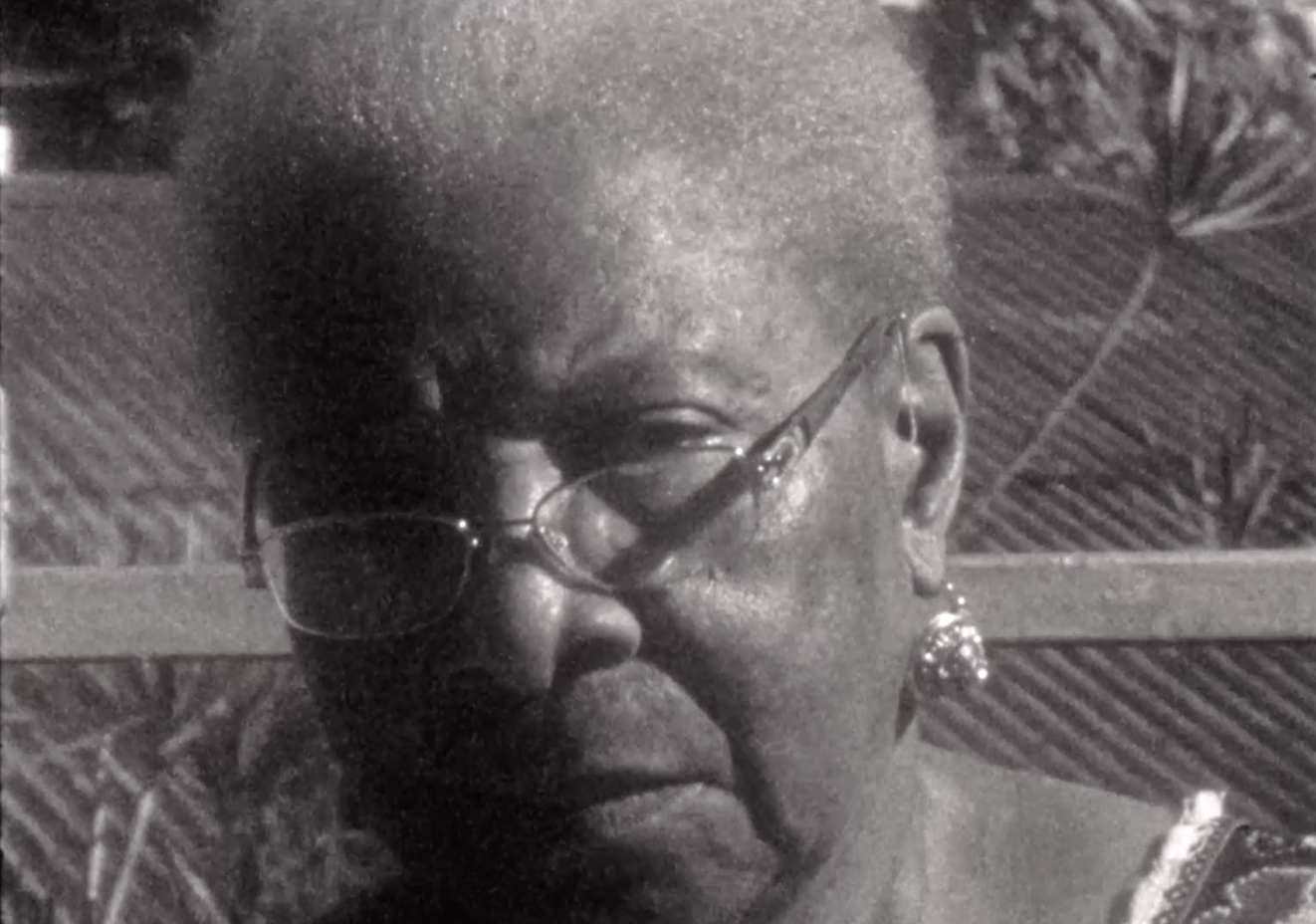 The King is not my cousin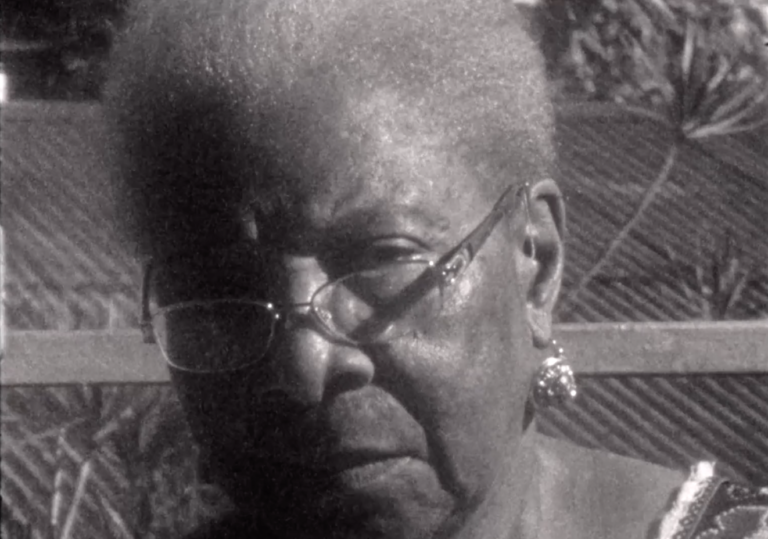 The author of Karukera ensoleillée, Guadeloupe échouée (1980), Elzéa Foule Aventurin gives herself, in 2017, to a series of interviews with her granddaughter. Together they retrace, not without malice, a family history, sailing from one end of the Black Atlantic to the other.
Annabelle Aventurin is in charge of the conservation and distribution of the Med Hondo archives at Ciné-Archives (audiovisual collection of the PCF and the workers' movement). In 2021, she coordinated, with the support of the Harvard Film Archive, the restoration of West Indies (Med Hondo, 1979) and Sarraounia (Med Hondo, 1986). She has also been a programmer for FLiMM, the Free Medium Film Festival at the DOC, in the 19th arrondissement of Paris for the past 6 years.
The King is not my cousin is his first documentary essay.
A film by Annabelle Aventurin
France, Guadeloupe / 2022 / Duration: 30 min
Production Annabelle Aventurin
Selection for the 2022 Cinéma du Réel Festival
  AT THE TRANSPORTATION CAMP

Thursday, October 13, 2022
17h00
Available on Thursday, October 13, 2022
En French Guiana - Overseas - Haiti - France  
FIND THE FILMS SELECTED FOR THE FIFAC 2022