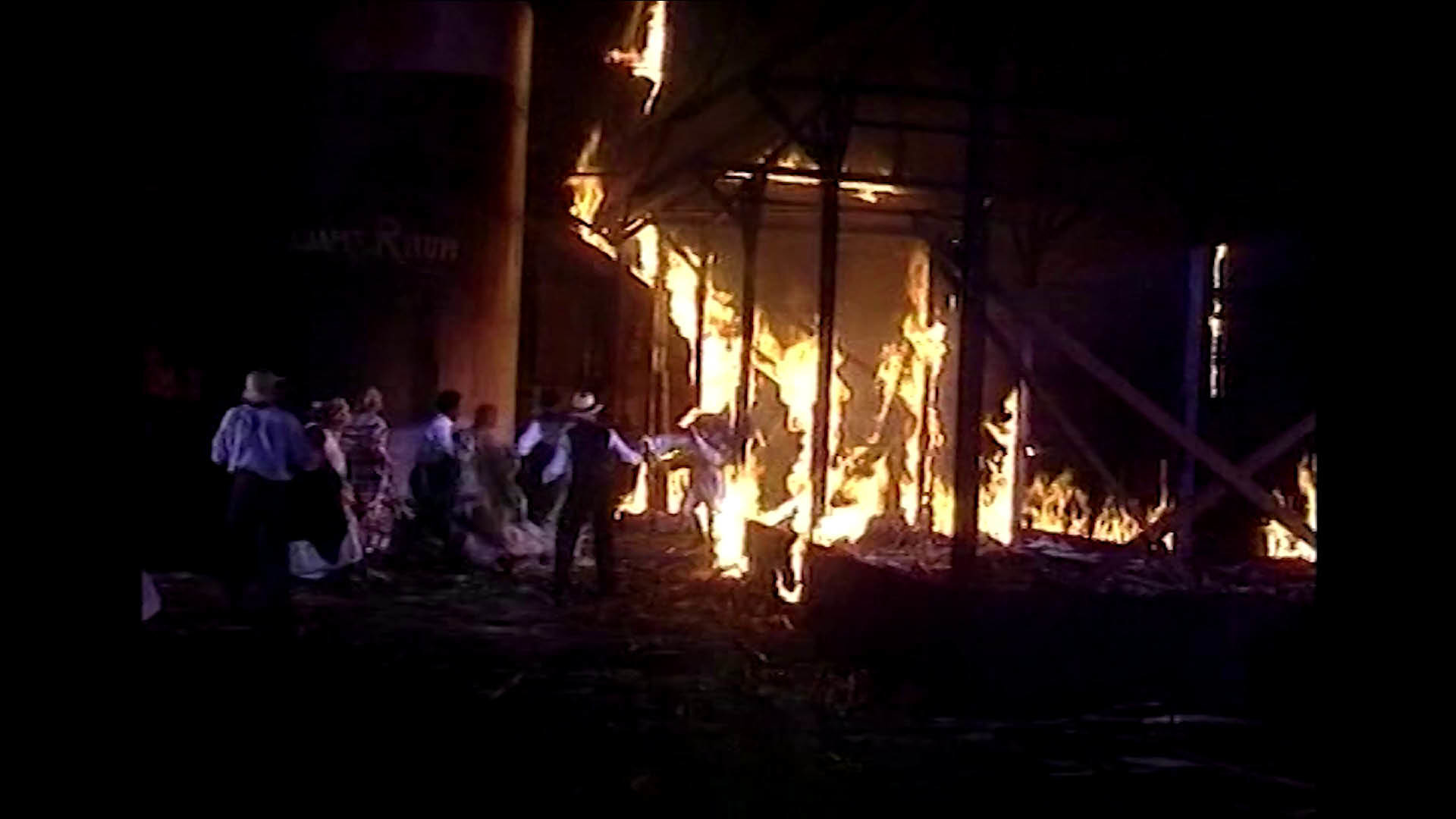 Moune Ô
In Moune Ô, Maxime Jean-Baptiste continues the research begun in Nou Voix (2018) regarding colonial memory, the Guyanese diaspora, and the staging of black bodies. By questioning the construction of "official" narratives, the film Moune Ô encourages a shift in perspective regarding the link between colonization and extractivism.
Maxime Jean-Baptiste is a filmmaker based between Brussels and Paris. He was born and raised in the context of the Guyanese and West Indian diaspora in France, to a French mother and a Guyanese father. His interest as an artist is to dig into the complexity of Western colonial history by detecting the survival of past traumas in the present. Her audiovisual and performance work focuses on archives and forms of reenactment as a perspective for conceiving a living, embodied memory. Her first film Nou voix (2018) has been selected in over 30 festivals and art exhibitions, and received the Jury Prize at the Festival des Cinémas Différents et Expérimentaux in Paris (FR).
A film by Maxime Jean-Baptiste
Belgium, French Guiana, France / 2021 / Duration: 17 min
Expanded Forum selection of the 72nd Berlinale 2022.
  AT THE TRANSPORTATION CAMP

Thursday, October 13, 2022
17h00
Available on Thursday, October 13, 2022
En French Guiana - Overseas - Haiti - France  
FIND THE FILMS SELECTED FOR THE FIFAC 2022