Local communities and audiovisual expression
Thursday 13/10/2022

- From 11:30 am to 1 pm (French Guiana)
- From 4:30 pm to 6 pm (Paris)
TRANSPORTATION CAMP - BOX 8 Optional online pre-registration
Online pre-registration required
Following the round table held on Thursday, October 13, we went to meet Kerth Agouinti (Aluku director, French Guiana), Christophe Pierre Yanuwana (Kali'na director, French Guiana) and Gabrielle Lorne (editorial manager of the Overseas division at France Télévisions).
Organizers: Emmanuelle Choin (AFIFAC) and Frédéric Violeau (Docmonde)
Moderator: Marielle Salmier
Simultaneous translation French - English
The overseas regions and territories are rich in a diversity of populations and French Guiana is a great example of the coexistence of different communities. However, the representation of these communities in the audiovisual field is weak or even non-existent. If the question of point of view is central in the documentary film sector, the appropriation of the audiovisual means of expression by representatives of the communities must allow for a greater diversity on the screen and in the jobs.
A reflection to follow...
The reflection led by the FIFAC on this right to be audiovisual actor will find an echo within the festival of the Toile des Palmistes. Indeed, from from 27 to 29 October 2022, in the middle of a large proposal of films and of films and meetings, this one proposes several round tables and meetings where will cross heritage and audiovisual issues.
In particular, a round table will be proposed around the right to the image and the freedom of creation. These questions, fundamental for the professionals of the professionals, often have a particular resonance for local for local communities. After a a reminder of the law on the subject, the meeting is intended to experiences of each participant and to share practices in terms of and to bring out a sharing of practices in terms of of image rights in French Guiana.
See you on October 27th during the day at the Territorial Archives of French Guiana.
Christophe Yunawana Pierre, Kali'na director, French Guiana fr.
Kerth Agouinti, director Boni Aluku, French Guiana
Nunë Luepack, Kanak director, New Caledonia
Anna Dantes and Ailton Krenak, SELVAGEM project, Brazil - CANCELLED
Carol-Anne Vallée, WAPIKONI mobile, Canada
Vanina Lanfranchi, PÔLE IMAGE MARONI, French Guiana
Christophe Yunawana Pierre
Director Kali'na - French Guiana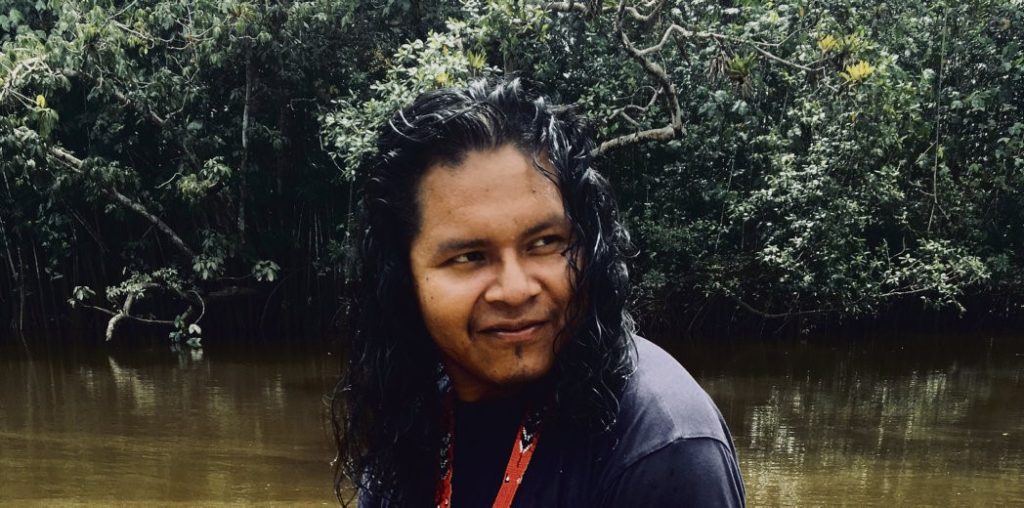 Born in 1993 in Saint-Laurent-du-Maroni, Christophe Yanuwana Pierre is part of the Kali'na people. He grew up in the village Terre-Rouge on the Bas-Maroni, in a family of 4 children. From 2015 to 2016, he was in charge of the mission of the Sub-Prefect of the interior, an experience during which he closely touched the reality of the Indigenous Peoples in French Guiana especially in the interior territories. Committed to the indigenous cause, co-founder and spokesperson of the Aboriginal Youth movement of French Guiana, Christophe Yanuwana Pierre has become known internationally for his activism. He has also directed two documentary films, the first of which, Unt ɨ, les origines, has won several awards.
Director aluku - French Guiana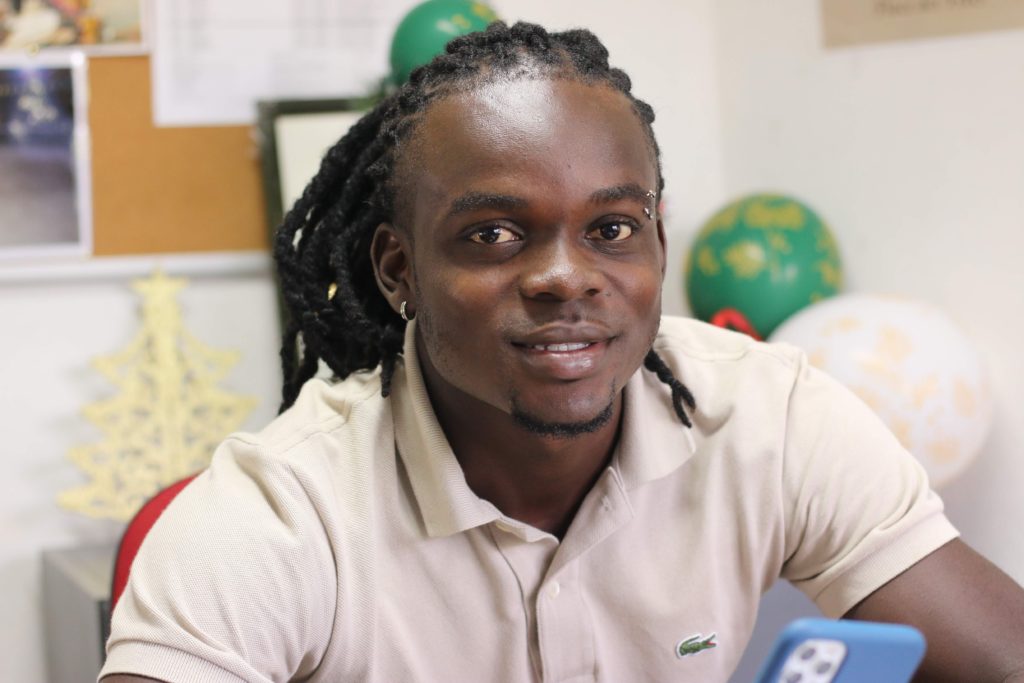 Kerth Ziggy Agouinti is 28 years old and lives in Maripasoula in French Guiana. He has always been passionate about photos and videos but it is in 2015 that he enters the audiovisual and film industry by integrating a pre-qualifying training and then various training (JRI, portrait making...). He co-directed Wani, his first documentary film, with Nicolas Pradal, whom he met during the filming of a mourning ceremony in Papaïchton. He wishes to continue directing, in particular to speak more about his culture and his very rich and complex Aluku traditions which tend to be lost little by little over the years.
Kanak director - New Caledonia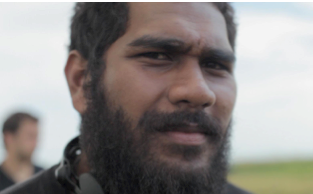 Originally from Lifou, Nunë Luepack grew up in Bourail and then in Nouméa.
In 2005, he participated in the creation of an association for the development of Oceania's cultures and then joined the Conservatoire Libre du Cinéma Français (CLCF) in Rennes, from which he graduated. Member of the organizing committee of the festival "Sons et Gestes d'Océanie", he mixes his passion for cinema with the defense of the Kanak identity.
Between 2010 and 2012, he wrote and directed Imulal, a land, roots and dreams, his first film as a director. This film has a successful festival career, including the Pacific NC 1st prize at the International Festival of the Peoples' Cinema Anûû-rû âboro. He continues his career as a director between creative documentaries, short films and documentary series, notably for France televisions.
Anna Dantes and Ailton Krenak - CANCELLED
SELVAGEM Project - Brazil
Anna Dantes created Dantes Editora in 1994. From there, Selvagem - cycle of life studies - was born. Her work extends the experience of publishing to other formats than the book. She collaborates in projects of knowledge and memory transmission and in the activation of collaborative networks. For over ten years, with the Huni Kuin people of Acre, she has been responsible for the Una Shubu Hiwea project , Living Schools Book. She is the creator and creative coordinator of Selvagem.
Ailton Krenak (1953), philosopher, writer and environmental activist, is a historical figure in Brazilian indigenous struggles. He created, with Dantes Editora, Selvagem - cycle of studies on life. He lives in his indigenous village Krenak, on the banks of the Rio Doce, in the state of Minas Gerais. He wrote the booksIdeas for Delaying the End of the World (Dehors Eds, 2020) and A Vida Não é Útil [Life Is Not Useful] (Companhia das Letras, 2020).
By bringing traditional forest knowledge, science and the arts into dialogue, Selvagem aims to amplify indigenous voices and their cosmologies. Selvagem creates space for a rich variety of forms of communication while inspiring reflection on human actions and interactions with all living things on the planet, the cosmos and spirituality. Through different activations (lectures, notebooks, audiovisuals) available for free and in different languages, the project aims to bring to a growing number of people around the world knowledge that goes beyond the Anthropocene and that is not conventionally taught in schools.
-
Selvagem - a cycle of life studies - is an experiment in linking knowledge from indigenous, academic, scientific, traditional and other sources. Most of the studies - notebooks, conversations, reading cycles, audiovisuals - are offered free of charge.
Wapikoni mobile' s mission is to promote First Nations, Inuit and Métis expression through film and music creation and the dissemination of works. By offering Aboriginal talents personalized support in the form of mentoring, our organization contributes to their personal, professional and creative development while respecting their narrative sovereignty. Wapikoni provides them with a distribution service that aims to make their works known throughout Canada and the world, promoting the transmission of knowledge and awareness of the realities of First Peoples.
Since 2004, Wapikoni is: a collection of more than 1300 short films and 900 musical creations, 45 communities and 36 nations visited in Canada and abroad, more than 200 awards and mentions, and a strong presence in hundreds of festivals and events.
POLE IMAGE MARONI - French Guiana
Vanina Lanfranchi is the director of the Pôle Image Maroni, developed by AVM, case 10 of the Camp de la Transportation, now recognized as a Regional Pole of Education to Images, a label awarded by the CNC in partnership with the Directorate of Culture, Youth and Sports and the CTG. It is the first Pole labeled in Overseas France. It has been developing since 2006 :
Actions linked to different national schemes that allow to accompany the public in their relationship to images;
A writing residency program and co-production meeting around the creative documentary "Doc Amazonia Caribbean;
A site of local and citizen information " Chronique du Maroni
Pathways to integration linked to film and audiovisual techniques and cultural mediation for young people, as part of a social remobilization program: Ambitions Ouest Compétences (AOC).