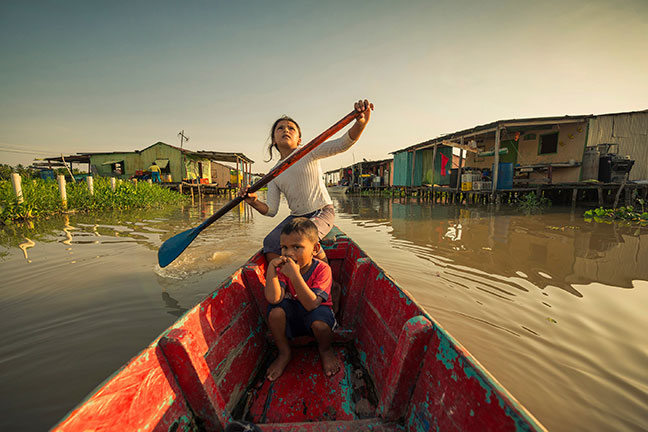 Érase una vez en Venezuela – Congo Mirador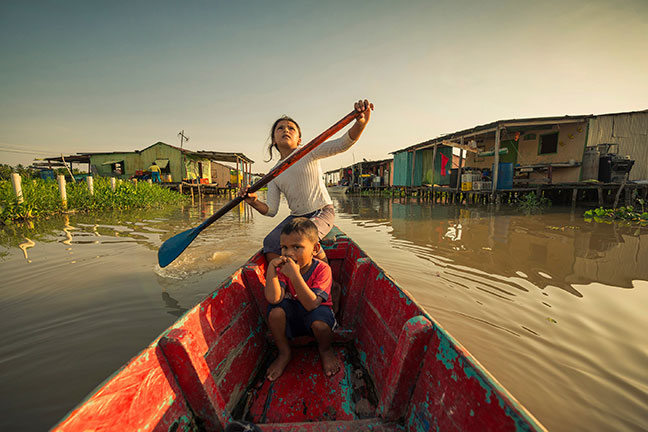 On the peaceful waters of Lake Maracaibo, a small house made of iron and wood is desperately trying to stay afloat while, towed by a boat, it looks for a new place to settle. On board, in this house that has become a carcass, go those who live in it. Throughout the film, this powerful image, repeated several times with different families, symbolizes and synthesizes life - and what is left of it - in Congo Mirador, a lakeside village in the heart of Venezuela's oil-rich country. Threatened by increasing sedimentation and suffocated by many needs, its people are radically divided between "chavists" and the opposition. The documentary follows, over several years, the lives of some of them as they struggle, between the doubt of staying and the fear of leaving. Erase una vez en Venezuela - Congo Mirador is not only the story of a place doomed to disappear, but of the hope that vanishes after the death of Chavez and the new leadership of the Bolivarian revolution.
Anabel Rodríguez Ríos received a Master of Arts in Directing from the London Film School. Her short documentary film El galón, part of the Why Poverty series, travels to more than fifty film festivals around the world, including HotDocs, IDFA and receives the Tribeca Film Institute's Latin Fellowship. His first feature-length documentary, Erase una vez en Venezuela - Congo Mirador, had its world premiere at the 2020 Sundance Film Festival.
  OUTDOOR
AT ST-LAURENT DU MARONI
AT THE TRANSPORTATION CAMP
- Wednesday 07/10 - 10:00 pm
- Tuesday 06/10 - 10:00 pm (time French Guiana)
- Wednesday 07/10 - 5pm (timeFrench Guiana)
FIND THE FILMS SELECTED FOR FIFAC 2020