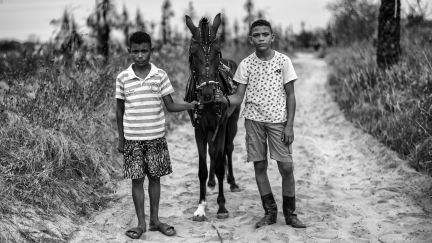 Vai Cavalo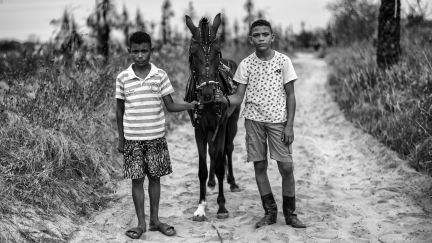 In the North-East of Brazil, Dirlinho and Edivan risk their lives at every race in Prado, in the hope of becoming professional jockeys.
For 12-year-old Dirlinho, racing in front of an electrified crowd is his only chance to escape his destiny. His dream is to leave his village to become a professional jockey in the city of Fortaleza. A dedication body and soul for a tiny chance to break through. In his wake, his cousin Edivan wants to become someone, to exist in this ruthless Brazil. As young teenagers, they have to overcome their fears. But by wanting to grow up too fast, won't they leave a part of themselves behind?
Harold Grenouilleau has worked as a chief editor and then as an artistic director for France Télévisions, Canal + and Europa Corp. He has been living in Brazil since 2011 and has co-directed several documentaries with Babel Doc. Vai Cavalo is his first film as a writer-director, the fruit of a professional maturation and a deep desire to put his talents to the benefit of a documentary with cinematographic ambitions.
Vincent Rimbaux has been living in Brazil since 2003, following the continent's news while pursuing long-term projects: Olhar bom de bola, a documentary about children in the "City of God"; and his first feature film, Vertigo of the Fall(Ressaca in its original title in Portuguese), a black and white metaphor about the decline of a country. Noted in numerous festivals, Ressaca received international acclaim when it won an International Emmy Award in the Arts category in 2020.
A film by Harold Grenouilleau and Vincent Rimbaux.
France, Brazil / 2022 / Brazilian Portuguese / Running time: 1h06
Babel doc
  AT THE TRANSPORTATION CAMP

Thursday, October 13, 2022
22h20
Available on Thursday, October 13, 2022
En French Guiana - Overseas - Haiti - France  
FIND THE FILMS SELECTED FOR THE FIFAC 2022