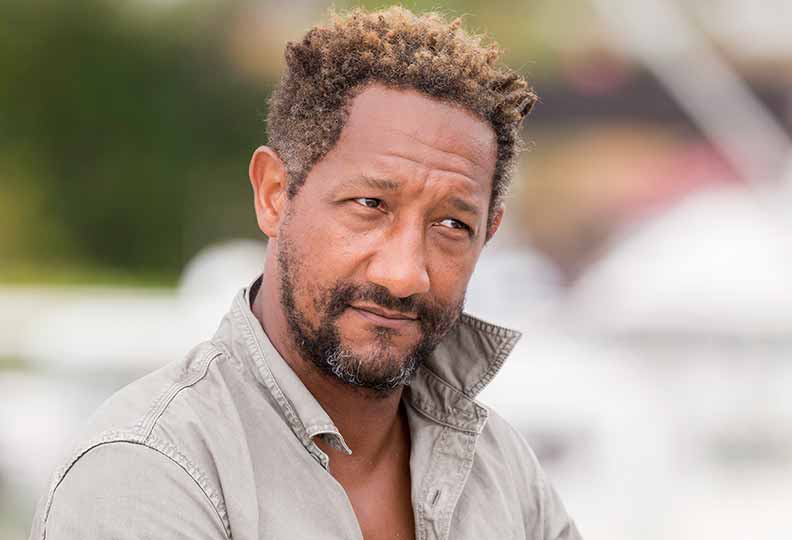 EDOUARD MONTOUTE (Jury President): "Our regions have things to say, an outlook and a voice to carry."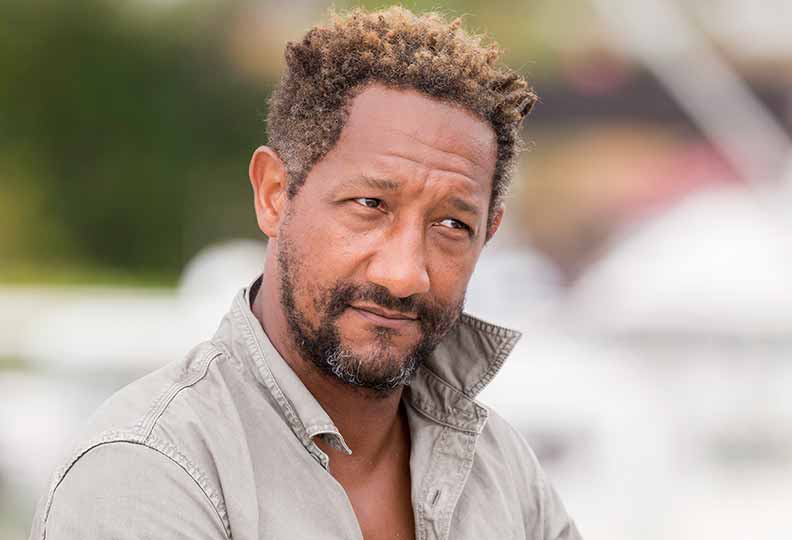 You have given us the honor and pleasure of accepting the presidency of the jury of the4th edition of the FIFAC.
Well known to the Guyanese and the French public for your various roles in cinema, the FIFAC is not unknown to you: your first short film, Ma dame au Camélia, was presented at the first edition of the FIFAC in 2019.
- Can you share with us the reasons that made you decide to accept our invitation?
The craving for an awara broth !!!!! But not only.
It's a job of encounters and festivals are opportunities to meet professionals and artists from different backgrounds and worlds. Moreover, I jump on every opportunity that is offered to me to come back to French Guiana, my native land. And finally the documentary world interests me more and more but remains unknown for me, this invitation is a great opportunity.
- C
ow do you see your role as chairman of the jury?
I've been a jury president at other festivals and I don't see it any differently than any other jury member. It is a question of being curious, enthusiastic, available and open-minded. And I count a lot on the enlightenment of Arlette Pacquit, Jorane Castro, Marvin Yamb, all three directors, and Emmanuel Migeot, Cyrille Perez and their experience in the documentary.
- For you, what is the interest of the FIFAC (Festival International du Film documentaire Amazonie-Caraïbes) in French Guiana and in the Greater Region?
I could answer that I'm about to find out, but I guess the point of this kind of event is to honor artistic works by making them known to the general public. 
But at a time when platforms are developing and the consumption of images is on a global scale, France has a card to play, and it is essential that the Overseas Territories be able to play its part. The FIFAC has the capacity to make the South American and Caribbean basin shine, it is a major asset to develop further.
We are very close to our neighbors, culturally and historically; it is a potential market: let's be exporters of our images, our stories, our cultures ....

- What do you expect from a documentary film?
In my opinion, documentaries have the advantage over fiction in that they deal with subjects that are often linked to reality, with real people, with real life problems, and in that they are intended to evoke, inform and raise awareness rather than entertain.
It allows a new, different and attentive look at aspects of public life that we do not suspect or that are often treated neither by the press nor by the cinema.
- Today, what can be said about film production in French Guiana and the French West Indies? How do you perceive these productions, you who were born in French Guiana ?
In my early days, there were few actors and artistic personalities from the French overseas territories who enjoyed a good reputation: in the cinema Darling Légitimus and in the show Henri Salvador.
Overseas was not or hardly represented. Today I see a keen interest and enthusiasm for the 7th art, for TV fiction but also for documentary or even animation and our regions are pro-active. The series Bel Ti koté produced by Marc Barrat and entirely made on the Guyanese territory by artists and technicians of French Guiana is the proof.
The emergence of directors such as Marvin Yamb, who is very committed to societal issues, like Marie-Sandrine Bacoul or Christophe Yunawana Pierre and many others, is very reassuring as to this emancipatory desire to tell their own stories and reveal their universe.
Our regions have things to say, a look and a voice to carry. I am also sensitive to the fact that the sector is enriched by the viewpoint and support of female producers such as Murielle Thierrin, Véronique Chainon, Chloé Bebronne; this proves a mix that is dear to me and which our films need.